Last updated on October 13th, 2022
Azeus is another Chinese-manufactured air purifier for just a little under $100. The price seems low and the replacement filters are also available at a low price tag. But should you buy this air purifier basing your opinion only on its price?
In this review I answer this and more question you have about the Azeus air purifier.
Specifications
| | |
| --- | --- |
| Space Coverage | 200 square feet (calculate ACH for your room) |
| Particles Removal | 99.97% at 0.3 micron |
| Filtration Technology | 3-stage air filtration technology |
| Filter Life | 6 months (Replacement Filter) |
| Filter Size | 5.75″ x 5.75″ x 6.25″ |
| CADR Ratings | 115 CFM |
| Speed Settings | 4 |
| Sleep Mode | |
| Noise Level | 25 – 55 dB |
| Power | 14 Watt (How much Electricity will it use?) |
| Weight | 5 pounds |
| Dimensions (L x W x H) | 12.4″ x 8.27″ x 8.27″ |
| Warranty | 2 years on unit |
My Azeus Air Purifier Review
What's in the Box
Air purifier unit
One 3-in-1 HEPA air filter
User Manual
Review
The Azeus is your typical Chinese-made air purifier: a 360°-design with a HEPA air filter that also has carbon layer for odor treatment and pre-filter to prevent hair and dander getting inside the unit. The HEPA filter isn't unique, it's the same filter used in Hisens KJ120 and Mooka C10 air purifiers. The Azeus itself is a slight redesign of these air cleaners, so it's not a surprise that is utilizes the same air filtration system.
Now, how does the Azeus cleans air and is it worth the price? If you want to know short answer g ahead and check Conclusions section, here I'm going to focus on its performance and problems.
First off, do not expect miracles to happen with this air purifier. It will not remove musty odor or remove allergies in large or medium rooms. If you are a heavy smoker or vaper, this 5-pound unit will render useless as it doesn't have a powerful motor and good enough filters to clean air from the smell.
What it is capable off is to remove dust particles in the air or on floor. In my tests, the Azeus also does the job of capturing odor particles if you put it right to the source of the smell.
Another problem that I've found is the sound and lights. I prefer air purifiers to do the job of cleaning the air and not flashing lights at night which disturb my sleep. The air purifier does have an option to turn off lights – you have to press the button and hold it for a 2-3 seconds, but it not always works. When it comes to sound, it's even worse. At the lowest speed (a.k.a. "sleep mode") my Azeus was too slow to do any air cleaning, and at the second speed it's too loud to have it run all night.
Suitable Room Size for Azeus Air Purifier
Now let's dive into the most problematic thing the Azeus air purifier has: room coverage. In what room size it's going to be effective and in what situation it is useless?
Unfortunately, Azeus didn't consider putting CADR ratings necessary, they only mention that their air purifier can clean up an area of up to 430 square feet. At the same time they didn't mention how many air changes per hour (ACH) the air purifier can achieve in a room of this size. Considering the maximum amount of energy the Azeus consumes (14 Watts), and also a usual marketing technique to put the biggest number possible for more sales, I'd say it can purify 2 timer per hour in a 430 sq. ft. room at best. At worst, it can do 1 air change in a 430 sq. ft. space.
Now it's very easy to calculate Azeus room coverage with this CADR calculator and that's what I've got (using 2 ACH as a base):
| | | |
| --- | --- | --- |
| Room size | How long it takes to clean room | ACH |
| 108 sq. ft. | 8 minutes | 8 |
| 144 sq. ft. | 10 minutes | 6 |
| 215 sq. ft. | 15 minutes | 4 |
| 290 sq. ft. | 20 minutes | 3 |
| 430 sq. ft. | 30 minutes | 2 |
Just for your record, an air purifier has to achieve at least 4 air changes per hour to be considered the one, that can clean air from allergens. Even in a most optimistic scenario, the Azeus can be useful for rooms up to 200 square feet, and everything that is above that size is simply unreachable for this small portable air cleaner.
Maintenance Costs
Replacement Filters: ~$24 every 6 months for 1 replacement HEPA/Carbon/pre-filter (check availability).
Electricity Costs: ~$0,6 per month running 12 hours per day on maximum speed. Use our Energy Consumption Calculator to estimate electricity usage and costs of the air purifier based on your local electricity rates.
Total Yearly Costs: $56.
Pros & Cons
The Good
Can be used only in small or very small places
Low operating costs
Lacks a filter replacement indicator
The Bad
Low CADR rating
Lights can disturb at night
Useless in room above 200 square feet
FAQs
How do I know when to change the filter?
Azeus recommends to change the filter at least every 6 months. The air purifier lacks any filter replacement indicator, so most of the time you have to do it when you feel so.
Should I buy it?
There are better alternatives, more details down below.
Does it produce ozone?
No, it uses only filters.
Conclusions
So, does the Azeus air purifier worth its price tag? No. Is it good? Only in small rooms, for example a bathroom. There noise won't matter much: you can place it close to the source of odor, select one speed (I recommend going with a medium speed) and let it run 24/7. This is the only way I see using this air purifier, as in any other cases it's either too loud or too underpowered to make any difference in the air quality. Just don't forget to replace the air filter twice in a year.
You should also check Blueair or Levoit air purifiers. The first ones are cheap, popular and replacement filters are always available for them. Basically, budget air cleaners for everyday use.
Levoit air purifiers are known for their smart functions, so if you into apps and stuff, you should try them. There are plenty of air purifiers in $100-150 range.
If you need an air purifier for 300 – 400 sq. ft. room, then I'd recommend getting either the Winix 5500-2 or Coway Mighty AP-1512HH. Both of them are made by recognized Korean brands (Winix and Coway respectively), and their quality is proven by thousands and thousands of positive reviews.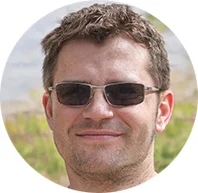 My name is Alex Evans and I own this website. I have been in air purifier industry for several years now and nowadays I write about air purifiers, their features, benefits and downsides. Cheers!