Last updated on January 1st, 2023
Fellowes air purifier has already established their presence on the US market for quite some time now. They aren't the most powerful air cleaners, nor the cheapest ones. However, people are buying them in bulk and leaving thousands of positive reviews. Does it mean Fellowes air purifiers worth the price?
In this review I'm going to answer this question and many more you may have regarding Fellowes air purifiers.

Specifications
Space Coverage
300 square feet
Particles Removal
99.97% at 0.3 micron
Filtration Technology
4-stage air filtration technology
Filter Life
Filter Size & Weight

1.19″ x 12.63″ x 16.31″;  12.8 ounces (HEPA)
0.19″ x 12.44″ x 16.13″; 9.6 ounces (Carbon)

CADR Ratings
196 Dust / 191 Smoke / 188 Pollen
Speed Settings
4
Auto Mode
Sensor
Smart Sensor
Noise Level
35 – 55 dB
Power
86 Watt (How much Electricity will it use?)
Energy Star Certified
Weight
12.5 pounds
Dimensions (W x D x H)
16″ x 8.13″ x 25.13″
Warranty
3 years on unit
My Fellowes Air Purifier Review
What's in the Box
Fellowes AeraMax 300 Air Purifier
1 HEPA filter
1 Carbon filter
User Manual
Review
Fellowes offers the standard air cleaning technology used in many other air purifiers. What's that cleaning technology? Here you go:
Activated Carbon Filter, also acting as a pre-filter for large particles (e.g. pet hair), odors & gases. Has a lifespan of 3 months, cannot be washed in any way.
True HEPA air filter for small & tiny particles PM2.5. Captures allergens, dust, pollen, asbestos. Thanks to the placement after the carbon filter, its lifespan is estimated at 12 months. However, it can reduced by several months if the indoor air quality is too low and air purifier runs 24/7 at maximum speed.
AeraSafe which is basically a treatment for microbes that prevents their growth on the HEPA filter, thus extending its lifespan and preventing them from entering the air inside a house.
PlasmaTrue acting as an ionizer, utilizing ionization as a means to remove airborne pollutants from the air. Can produce slight whining noise and can be turned off.
As you can see, the air purifier isn't as basic as Honeywell HPA300, but it also doesn't employ any UV-C light or additional treatment for viruses as Air Health Sky. In my review of the Shark air purifiers I ranted about air purifiers not having pre-filter, and I still consider this a bad practice for 2 reasons:
Increased operating costs, as you have to replace Carbon filter more often.
The ability of this filter to trap odors, as it can be clogged with hair, pet dander and other larger particles which diminish its ability to do the primary job – remove smells from the air.
But that's me, if you don't have pets or replacing filters more often doesn't bother you, Fellowes air purifier is a great option. Despite it's filters aren't as big, for the price they offer decent air cleaning from smoke, bathroom and kitchen odors.
As for the features, there 2 of them worth noticing:
Auto mode. After enabling, the air purifier uses its smart sensor to detect the number of pollutants in the air and based on that data adjusts the speed accordingly. Basically, you can select this mdoe and forget about the air cleaner until it informs you about replacing the filters.
Filter indicator which shines red or orange when the filter (HEPA or Carbon) needs a replacement. When they do not need any replacement the indicator is blue.
At lowest speed the Fellowes produces 35 decibels of noise. For me it's too much, but I a know a lot of people that are OK with it. At maximum speed the noise reaches 55 decibels. It's possible to watch a TV with such level of noise, just keep the Fellowes 2-3 feet from your place and TV.
Suitable Room Size for Fellowes Air Purifier
Now, to the most interesting part – what room coverage does the Fellowes Aeramax 300 has. I'm going use the official specs for CADR ratings which are:
196 CFM for Dust
191 CFM for Smoke
188 CFM for Pollen
CFM means cubic feet of air that is cleaned in one minute. Knowing this information we can easily calculate how fast the Fellowes Aeramax can clean air in a different room. In the table above I've used CADR rating for smoke, you can put dust or pollen ratings here, using this ACH calculator.
| | | |
| --- | --- | --- |
| Room size | How long it takes to clean room | ACH |
| 180 sq. ft. | 8 minutes | 8 |
| 240 sq. ft. | 10 minutes | 6 |
| 300 sq. ft. | 12 minutes | 4.8 |
| 360 sq. ft. | 15 minutes | 4 |
| 480 sq. ft. | 20 minutes | 3 |
| 700 sq. ft. | 30 minutes | 2 |
How to read this table and what does it mean?
Firstly, the maximum area it can cover is around 700 square feet. Two ACH (air changes per hour) are the minimum requirement for any air purifier to be able to circulate and clean the air efficiently.
Secondly, people who suffer from asthma or have any kind of allergy require at least 4, preferably 4.8 and more ACH per hour. So, if you are looking for an air purifier for allergies, the Fellowes Aeramax 300 can be used in a room up to 350 – 360 sq. ft. The best results it will show in rooms under 300 square feet, as you will have to run the air purifier constantly, even at night, and you don't want to run it at high speeds. Remember – the CADR ratings are always specified for the maximum speed, at lowest speeds the ability to clean air reduces greatly.
Finally, when Fellowes says their air purifier designed to clean air in any space ranging from 300 to 600 square feet they do not give away fake numbers. The Aeramax 300 can clean air in such rooms, but it all depends on your goals. If you have breathing conditions, the room coverage is smaller, but if you smoke from time to time, then this air purifier can cover up to 600, or even 700 square feet are.
Maintenance Costs
Replacement Filters: ~$50 every 12 months for one HEPA air filter (check availability) and ~$60 every 12 months for a pack of 4 Activated Carbon filters(check availability).
Electricity Costs: ~$4 per month running 12 hours per day on maximum speed. Use our Energy Consumption Calculator to estimate electricity usage and costs of the air purifier based on your local electricity rates.
Total Yearly Costs: $160 per year maintaining Fellowes air purifier.
Pros & Cons
The Good
Great room coverage
Removes smoke and other odor
Built-in ionizer
Auto mode: plug-in and forget
The Bad
Lacks pre-filter
Maintenance costs aren't low
Fellowes Air Purifiers Comparison: Aeramax 300 vs 200 vs 100
Apart from the Aeramax 300, Fellowes also sells Aeramax 100 and Aeramax 200. In the previous years they also were selling DX95, Aeramax 90, Aeramax 190 and Aeramax 290, but now some of them are discontinued and I recommend getting either Aeramax 100, Aeramax 200 or Aeramax 300 which are definitely going to be supported for at least few years in the nearest future.
Now, what are the differences between the Aeramax 300, 200 and 100. The main difference are CADR rating and, consequently, room coverage, and also HEPA filter – the smaller the model is, the smaller air filter it employs. The Fellowes Aeramax 100 is also a tower-type air cleaner, whilst the Aeramax 200 is just a smaller version of the 300 model.
Down below I put up a table for you to see the differences between these 3 Fellowes air purifiers models:
| | | | |
| --- | --- | --- | --- |
| Model | AeraMax 300 | AeraMax 200 | Aeramax 100 |
| Image | | | |
| CADR (Smoke) | 191 CFM | 126 CFM | 68 CFM |
| Room Coverage (4.8 ACH) | 300 sq. ft. | 196 sq. ft. | 106 sq. ft. |
| Size (W x D x H) | 16″ x 8.13″ x 25.13″ | 13″ x 7.3″ x 20.5″ | 7.25″ x 8.5″ x 27.25″ |
| Weight | 12.5 pounds | 10.5 pounds | 9.24 pounds |
| Price | | | |
In my personal opinion, when it comes to price the Fellowes Aeramax offers the best ratio of price/air cleaner per 1 sq. ft. So you basically either go for the cheapest Aeramax model, or for the best Aeramax 300. The Fellowes 200 isn't worth the cost as it's neither the best nor the cheapest.
FAQs
How often do I have to change filters on my Fellowes air purifier?
On average, every year you have to replace your HEPA filter with a new one, and every 3 months replace the charcoal filter.
How do I know when to change them?
Filter indicator will let you know, you'll notice it shining red or orange.
Wrapping Up
Now let's back to the main question I asked at the beginning of this review which is "Does Fellowes air purifiers worth the price?". In my opinion, the Fellowes Aeramax 300 definitely worth the price it's asked for. Sure, the air purifier has a few disadvantages which I covered above, but they aren't crucial and some might even find them as a bonus. For example, you don't have to worry about washing the pre-filter/carbon filter and just replace it when the time comes.
The Fellowes Aeramax 100 is also can be a good option, but it covers way smaller area and is mostly used for bathrooms, to keep the air fresh and clean.
The middle ground model known as the Fellowes Aeramax 200 isn't good. It's just doesn't fit anywhere – it's not as good as the Fellowes 300 and quite pricey compared to the Fellowes 100.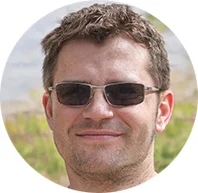 My name is Alex Evans and I own this website. I have been in air purifier industry for several years now and nowadays I write about air purifiers, their features, benefits and downsides. Cheers!