Last updated on August 4th, 2022
I was recently looking for an air purifier for my small living room 124 sq. ft. in size and Proton Pure advertisement caught my eye. It quite cheap, has 360-degree airflow and powers itself with USB-C charger. "Ok," – said I to myself, "Let's test this one".
Despite the fact I didn't have much faith in the Proton Pure in the beginning anyway, the reality became lowest of the low! Read my review down below if you're interested what experience I've got with testing this "air purifier".
Specifications
| | |
| --- | --- |
| Space Coverage | 215 square feet (advertised) |
| HEPA Filter | 99.7% |
| Filtration Technology | 3-stage, mechanical |
| Filter Life | 6 months |
| CADR Ratings | can't be figured out even with the CADR calculator |
| Speed Settings | 3 |
| Noise Level | 54 dB |
| Weight | 4 pounds |
| Dimensions (L x W x H) | 7.8″ x 6.5″ x 11.8″ |
| Warranty | none |
My Proton Pure Air Purifier Review
What's in the Box
Imagine my disappointment after I opened up the box and didn't find manual. Every air purifier I reviewed before had a user manual with set up instructions, specifications (even the Greentech Environmental PureAir 500) and so on. This has none of it!
The unit itself didn't have any label too, which made me wonder what have I bought at all? There is label saying "Air Purifier" but not a hint of who is the manufacturer or what brand this belongs to.
Thankfully, the seller had put at least type-C USB charger in the box, so I had a chance at least power up the Proton Pure.
Review
After the package was lacking in any operation instructions I knew I f*cked up by spending over $100 for this piece of junk. The nearest future made my worst expectations reality.
After I powered up the Proton Pure, I left it in my bedroom for several hours. After returning I didn't notice any changes at all. There was no chance I leave it working at night (don't believe the Proton's Pure description about noise, the unit is noisy! It runs in the range of 40 to 54 decibels) so I had to postpone my test for the next day.
The next day I powered it up early in the morning and left working for almost fourteen hours. Even the worst, malfunctioned air purifiers I had before were capable of cleaning (or some sort of cleaning) air in my small bedroom. And in that case I could say to myself "this is bad air purifier, but it's somewhat working". Proton Pure is nothing close to these air purifiers or any air purifier in general! It did absolute zero to improve air quality, nothing! The air quality remained the same if not worse, circulating dust in my room!
Oh yeah, the next day unit simply stopped working. Looks like Proton Pure motor can't run even for 14 hours straight. What a shame!
After 3 days of testing I couldn't be bothered to spend any extra second on this trash, threw it in a can and was done with it.
Overall, Proton Pure is pure scam! Sorry for my tautology, folks.
Suitable Room Size for Proton Pure Air Purifier
In all my reviews I provide a table with ACH recommendations for any air purifier I review, but Proton Pure is useless piece of junk and isn't capable of purifying air in the tiniest 1 square feet room. Do not believe advertised 100 – 215 sq. ft. spaces, this is a complete fraud.
Maintenance Costs
I don't know who being of sound mind is going to buy "filters" for this Proton Pure "air purifier" for $20 or how much they cost.
Pros & Cons
The Bad
Proton Pure is not an air purifiers, it's a piece of junk!
Worthless
Broken
Noisy
Legit Alternatives to Proton Pure
If you are looking for decent air purifier for your small or medium living room, kitchen, bedroom or bathroom I recommend you to check these air purifiers. They remove odor and reduce harmful bacteria in the air. And often these air purifiers are sold with a 20-40% discount.
Coway Airmega AP-1512HH Mighty Air Purifier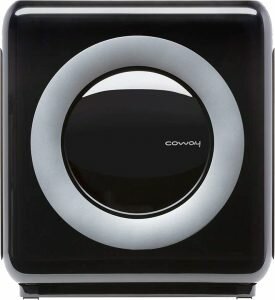 Coway Airmega Mighty air purifier is the most popular air cleaner made by Coway, a Korean-based company. It's powerful, has high CADR rating and features 4-stage air filtration system, includes ionizer (can be turned off) to help capture tiny particles from the air. Removes odor (pet, kitchen smells), reduces allergens in the air. Comes with 3 year warranty. Definitely recommend.
Buy Coway Mighty Air Purifier at a discount
Winix PlasmaWave 5500-2 Air Purifier
This is yet another reliable air purifier designed by a Korean company named Winix. A decent alternative to Coway, Winix PlasmaWave 5500-2 also features 4-stage air filtration system including ionizer which you can turn off if you have ozone intolerance. Additionally, it has sleep mode, so it's possible to let it run at night.
Honeywell HPA300 Air Purifier
Yet another legit air purifier, this time from the American company Honeywell. I placed it third for 2 major reasons: it doesn't have separate pre-filter which reduces True HEPA filter life and increases maintenance costs, and there is always a chance to not find replacement filters if Honeywell suddenly decides to discontinue the HPA300 air purifier. On the other hand, this air cleaner has higher CADR rating compared to the Winix or Coway mentioned above.
Buy Honeywell HPA300 at a discount
Conclusion
Proton Pure air purifier is a fraud and Proton company isn't legit! Their "air purifier" in reality is just a noisy fan for $120 that does absolutely nothing and gets broken after several days. Avoid at all costs!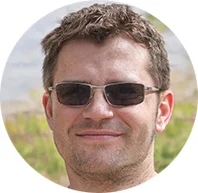 My name is Alex Evans and I own this website. I have been in air purifier industry for several years now and nowadays I write about air purifiers, their features, benefits and downsides. Cheers!