Last updated on May 29th, 2022

A lot of people have been asking us about air purifiers and whether carpeting in the home affects them. So, we did some research to find out what science has to say on the matter.
We found that while it is important for everyone to be aware of their air quality, there are a number of factors that will affect your decision when selecting an air purifier. For those with pets in the house, having carpets can potentially make things worse because they act as reservoirs for dust, dirt, pollen, mold spores and other materials which can then circulate throughout your home.
If you're looking for a pet-friendly option though (and don't want to live without carpet), you might want to consider an air purifier with pre-filter which removes hair and other big particles before they get to the air purifier.
There are a lot of such air purifiers, to name a few: Nuwave Oxypure, Winix, Coway, Alen Breathsmart Classic and many others. Price range is from $200 to 500 or even higher.
In conclusion, if you have carpet in your home or are looking for a pet-friendly option, look for air purifiers with pre-filters. It's important to think about how carpeting may affect your air quality as this can be detrimental for many of the same reasons mentioned above.
But don't fret! There are some options that work well with carpet too so there's bound to be something perfect out there for everyone who wants their space clean while still having everything else that makes them happy (i.e., carpets).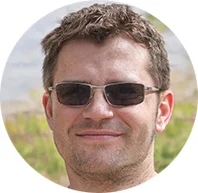 My name is Alex Evans and I own this website. I have been in air purifier industry for several years now and nowadays I write about air purifiers, their features, benefits and downsides. Cheers!