Last updated on January 1st, 2023
Brondell air purifier offers 3-stage air cleaning, dual HEPA filters and built-in humidifier. Do this features worth the price if over $400? I answer the question in this review.

Specifications
| | |
| --- | --- |
| Models | Brondell Revive O2+ PR50-W, Brondell Revive O2+ PR50-B |
| Color | White, Black |
| Space Coverage | 627 square feet (calculate ACH for your room) |
| Particles Removal | 99.97% at 0.3 micron |
| Filtration Technology | 3-stage air filtration technology |
| Filter Life | 4 – 12 months (Replacement Filters) |
| CADR Ratings | 230 (Smoke, Pollen, Dust) |
| Speed Settings | 5 |
| Auto Mode | |
| Humidifying Capacity | 350 ml/hr |
| Noise Level | 56 dB |
| Power | 65 Watt (How much Electricity will it use?) |
| Weight | 20 pounds |
| Dimensions (L x W x H) | 15.6″ x 12.5″ x 19″ |
| Warranty | 3 years on unit |
My Brondell Air Purifier Review
What's in the Box
Review
Brondell O2+ air purifier is overpriced, that's I can say for sure. It doesn't offers anything innovative and despite company's that their Dual HEPA filtration system is powerful, in reality it's not so good. Combined with low CADR (more on that later) and price, the Drondell O2+ is definitely not the best value for money in the current year.
Even Alen air purifiers which isn't considered cheap by any means are better. Their Alen BreatheSmart 45i removes particles, chemicals and odors better and faster compared to the Brondell air purifier.
But what exactly Brondell offers for the price? Nothing spectacular:
3-stage air filtration with mesh pre-filter, HEPA filter and Carbon filter from the front and off-gassing reduction filter plus HEPA filter from the rear.
Auto-mode and Eco mode
Air Quality Indicator (Blue, Purple, Red)
Filter Change Indicator
Basically what cheap Levoit air purifier can do for ~$100. What makes this Brondell O2+ HEPA air cleaner unique is the built-in humidifier with 350 ml/hr humidifying capacity.
Air purifiers sometimes make the air dry and humidifier in this case comes in handy. Although, to be fair sometimes it's not enough when air outside is dry. Its water tank design could've had some improvements too as well.
Suitable Room Size for Brondell Air Purifier
The major problem with the Brondell air purifier is its low CADR ratings. It is rated 230 CFM for smoke, pollen and dust, making it not efficient in a rooms larger than 330 sq. ft. if you have asthma or allergy as these conditions require at least 5 air changes per hour.
| | | |
| --- | --- | --- |
| Room size | How long it takes to clean room | ACH |
| 240 sq. ft. | 8 minutes | 7.2 |
| 330 sq. ft. | 12 minutes | 5 |
| 627 sq. ft. | 20 minutes | 3 |
| 860 sq. ft. | 30 minutes | 2 |
I recommend you to visit ACH calculator & recommendations page. There you will will find general ACH recommendations for different spaces as well as calculate how much air changes per hour the Brondell air purifier can deliver in your room.
Maintenance Costs
Replacement Filters:
~$100 every year for 1 pack of 2 HEPA replacement filters and 1 Carbon replacement filter (check availability). Requires replacement every year.
~$80 every year for 1 pack of 3 humidifier filters (check availability). Requires replacement every 4 moths.
~$70 every year for 1 pack of 3 off-gassing filters (check availability). Requires replacement every 4 moths.
Electricity Costs: ~$3,2 per month running 12 hours per day on maximum speed. Use our Energy Consumption Calculator to estimate electricity usage and costs of the Brondell air purifier based on your local electricity rates.
Total Yearly Costs: $290 per year in maintenance costs.
Pros & Cons
The Good
Built-in humidifier
Quality HEPA and Carbon filters
The Bad
Quite heavy
High maintenance costs
Low CADR
Price
FAQs
For how many hours can Brondell o2+ Revive air purifier be left on?
It can work 24/7.
How often should I change true HEPA filter?
Every HEPA filter should be replaced every year.
Wrapping Up
I can't recommend Brondell air purifier in 2023 for 3 main reasons:
It's too pricy for the features it offers;
It's designed for rooms 300 – 350 sq. ft.;
Very high operating costs at almost $300 per year!
Get it only if you need air purifier plus humidifier in one unit. If you're looking for an air purifier for your large room take a look at recently launched Levoit Core 600S. Previously mentioned Alen BreatheSmart 45i is also a better alternative for the Brondell air purifier.
Alternatively, see what Air Health Skye has to offer. The air purifier was independently tested by AHAH and proved to clean air in large rooms from pollen, smoke and dust.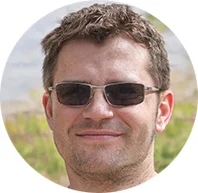 My name is Alex Evans and I own this website. I have been in air purifier industry for several years now and nowadays I write about air purifiers, their features, benefits and downsides. Cheers!