Last updated on December 5th, 2022
Hathaspace HSP003 is a dual filtration smart air purifier designed to clean air in large rooms, offices and such. The manufacturer claims the air purifier covers up to 2,800 square feet and employing dual-filtration system removes allergens, smoke, pet odors and other airborne irritants.
Do these claims live up to it? Find out in my Hathaspace HSP003 air purifier review!

Specifications
| | |
| --- | --- |
| Space Coverage | 700 square feet (4 ACH) |
| Particles Removal | 99.97% at 0.3 micron |
| Filtration Technology | 3-stage air filtration technology |
| Filter Life | 4 months (Replacement Filter) |
| Filter Size & Weight | 20″ x 11″ x 1.5″;  1.8 pounds |
| CADR Ratings | 373 CFM |
| Speed Settings | 6 |
| Auto Mode | |
| Sleep Mode | |
| Sensor | Smart air quality sensor |
| Noise Level | 66 dB |
| App | |
| Power | >100 Watt (How much Electricity will it use?) |
| Energy Star Certified | |
| Weight | 29 pounds |
| Dimensions (L x W x H) | 14″ x 14″ x 26″ |
| Warranty | 5 years on unit |
My Hathaspace HSP003 Air Purifier Review
What's in the Box
Hathaspace HSP003 Air Purifier Unit
2x H13 True HEPA filter w/ Carbon filter
2x washable filter
User Manual
Review
For an air purifier that is priced over $700 I expect anything but a great performance, sturdy build quality and ease of use. Does the Hathaspace HSP003 fits the requirements? Let's see.
First off, the unit is definitely has a sleek design and is built to last for years. It's a no surprise that the Hathaspace offers 5-year warranty on the machine – they have made sure the air cleaner is capable of working 24/7. It also features casters, so moving the HSP003 around the house isn't a problem at all.
This large room air purifier is fairly easy to use. In Auto mode the unit automatically detects the indoor air quality and adjusts the speed accordingly. If you're planning to run it 24/7 in a place where people sleep whether it's your bedroom or living room, the Sleep mode will come in handy. And 6 speeds allow for a flexible air cleaning performance.
To bolster it's performance, the Hathaspace HSP003 air purifier uses dual filtration: the air is getting sucked in from 2 sides and each side features one permanent washable pre-filter and one composite air filter that consists of true HEPA H13 filter and activated carbon filter measured 20″ x 11″ x 1.5″. The average lifespan for the filter is 4 months.
All of that sounds good right? But here are a few problems.
Suitable Room Size for Hathaspace HSP003 Air Purifier
Now onto the main part of the problem with the Hathaspace HSP003: CADR (Clean Air Delivery) rating. You see, the company decided not to provide the official specifications, so I had to use this calculator to calculate it all by myself. In the end, I've got 373 CFM (cubic feet per minute) of air this air cleaner is capable moving each minute.
Now let's take a look how many air changes per hour (ACH) the Hathaspace HSP003 can deliver in different spaces:
| | | |
| --- | --- | --- |
| Room size | How long it takes to clean room | ACH |
| 350 sq. ft. | 8 minutes | 8 |
| 470 sq. ft. | 10 minutes | 6 |
| 580 sq. ft. | 12 minutes | 4.8 |
| 700 sq. ft. | 15 minutes | 4 |
| 1400 sq. ft. | 30 minutes | 2 |
| 2800 sq. ft. | 1 hour | 1 |
So what this table can tell us? If you suffer from allergies you require at least 4 ACH in your room to consider the air purifier to be able to relieve you from your symptoms. That means the real room coverage for allergic people is 700 sq. ft. maximum.
Now, when it comes to regular people, you can have as low as 2 ACH in your room as per the latest research I published at the ACH formula & calculator & recommendations page.
In the end the advertised 2,800 square feet is nothing more than a big number that is used to make you buy the Hathaspace 3 air purifier.
Issues
The major issue I find with the Hathaspace HSP003 is its price. If we compare performances of similarly priced air purifiers, the HSP003 is way behind! Here are 2 examples:
Air Health Skye air purifier – cheaper, has higher airflow (although CADR ratings for pollen, dust and smoke are lower, but they are tested by the independent AHAM organization) and way better in treating viruses and bacteria thanks to the combination of Titanium Dioxide and UV-C light. And yes, it also supports WiFi and can be controlled via the Air Health app.
Airpura F600 which I have reviewed on the air purifier for 1000 square Feet page. It slightly pricier, but features extremely large 18-pound charcoal filter. You know what that means? It means that it removes odors (pets, kitchen smells, different kinds of smoke etc.) several times better than the Hathaspace HSP003! The Airpura F600 air filter's lifespan is also several times longer, so despite the higher initial cost as time goes by this air cleaner is cheaper and cheaper.
In the table above I put 700 sq. ft. as a maximum space the Hathaspace HSP003 can cover if we are talking about 4 air changes per minute. But the problem is this number is only true if the air purifier runs at the maximum speed. And you don't want to hear that sound the unit makes. It may be ok for an office, but definitely too loud for living rooms.
Finally, the operating costs are extremely high – over $300 per year! Continue reading to find out the details.
Maintenance Costs
Replacement Filters: ~$100 every 4 months for a genuine true HEPA Hathaspace HSP003 replacement filter and activated carbon filter (check availability).
Electricity Costs: ~5$ per month running 12 hours per day on maximum speed. Use our Energy Consumption Calculator to estimate electricity usage and costs of the Hathaspace HSP003 air purifier based on your local electricity rates.
Total Yearly Costs: $360
Pros & Cons
The Good
Dual filtration
Sturdy design
5-year warranty
The Bad
Expensive
Extremely high maintenance costs
Low amount of carbon in the filter
Noisy
Hathaspace HSP003 vs HSP002 vs HSP001
| | | | |
| --- | --- | --- | --- |
| Model | HSP003 | HSP002 | HSP001 |
| Image | | | |
| HEPA Filter Type | H13 | H13 | H11 |
| CADR | 373 CFM | 190 CFM | 90 CFM |
| Coverage (4 ACH) | 700 sq. ft. | 360 sq. ft. | 170 sq. ft. |
| Noise | 66 dB | 30 – 66 dB | 18 – 43 dB |
| Power | >100W | 100W | 45W |
| Filter Change Indicator | | | |
| Air Quality Index | | | |
| Child Lock | | | |
| Wheels | | | |
| Warranty | 5 years | 5 years | 2 years |
| Price | | | |
I cover more details about the Hathaspace HSP002 and 001 in this review.
FAQs
Can I wash the HEPA filter?
No! Only pre-filter is washable.
When I should change the air filter on the HSP003?
The filter indicator will let you know that. On average, you have to replace it every 4 months.
Wrapping Up
So should you buy the Hathaspace HSP003? Well, if you are a fan of this company, like the design and dual filtration system then yes. Otherwise I suggest you to take a look at better alternatives.
As I said before, the Air Health Skye portable air purifier is cheaper and offers better air cleaning in 500 – 600 square feet rooms. It also kills viruses, bacteria, germs and prevents growth of mold.
If you are looking for an air cleaner that can really clean air from smells in 1000 sq. ft. the Airpura F600 is an obvious choice.
A also recommend taking a look at this pages where I review the best air purifiers with large and extremely large space coverage:
The air cleaners that I mention in the lists are really capable of cleaning air from various pollutants, and contrary to the Hathaspace 3 air purifier, do not put large square footage just to trick a consumer into buying their product.
Useful Links: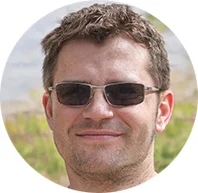 My name is Alex Evans and I own this website. I have been in air purifier industry for several years now and nowadays I write about air purifiers, their features, benefits and downsides. Cheers!