Last updated on August 12th, 2022
Turonic PH950 air purifier is one of the latest releases on the air cleaning market. It is advertised to clean air in 1250 square feet and packed with various functions.
Are these functions worth the price? Should you buy the Turonic PH950 air purifier? Find out in this in-depth review!
Specifications
Space Coverage
620 square feet (2 ACH)
Particles Removal
99.97% at 0.3 micron
Filtration Technology
6-stage air filtration technology
Filter Life
6 months (Replacement Filter)
Filter Size & Weight
5.1″ x 10.6″ x 0.8″;  2,8
CADR Ratings
167 CFM (Smoke, Pollen, Dust)
Speed Settings
8
Auto Mode
Sleep Mode
Sensors

Laser Sensor
Smoke Sensor
Light Sensor

Noise Level
36 dB minimum
Wi-Fi
App
Power
95 Watt (How much Electricity will it use?)
Weight
23 pounds
Dimensions (L x W x H)
15.7″ x 9.1″ x 24.6″
Warranty
1 year on unit
My Turonic PH950 Air Purifier Review
What's in the Box
PH950 air purifying unit
Washable mesh pre-filter
A combination of HEPA filter + antibacterial cotton filter
Combined activated carbon + cold catalyst filter
Water tank with humidification filter and antibacterial balls
Remote control
User Manual
Review
The Turonic PH950 air purifier is quite an interesting machine. Let's see why is that.
First off, it has an incredibly sophisticated cleaning system that includes:
Washable pre-filter;
Combined HEPA H13 and antibacterial filter;
Combined charcoal and cold catalyst filter;
UV Light;
Such cleaning system ensures capturing of any kind of harmful particle in the air, including dust, smoke, viruses and bacteria down to 0.1 micron in size.
The air purifier works in 3 modes: manual, auto and sleep. You can either manually switch between 8 speeds, or let it run in auto mode which adjust the speed based on the air quality indoor. The sleep mode turns on automatically if there is not enough light in a room.
The Turonic PH950 air purifier is also features WiFi capabilities and can be controlled via app.
Lastly, this air cleaner has a built-in humidifier. If you are worried about the air in your room getting too dry, with the PH950 you won't have such problems in any way.
When it comes to noise, the Turonic PH950 is far away from being quiet, let alone "silent". This unit produces 36 decibels on the lowest speeds and can reach up to 60 or even 65 decibels at the maximum speed.
Suitable Room Size for Turonic PH950 Air Purifier
The Turonic PH950 air doesn't have an official CADR, similarly to the Shark air purifiers. Thankfully, we can determine it by ourselves using this CADR calculator. It gives us airflow of 167 cubic feet per minute (CFM) and using this number it's easy-peasy to determine room coverage with this air changes per hour calculator.
| | | |
| --- | --- | --- |
| Room size | How long it takes to clean room | ACH |
| 210 sq. ft. | 10 minutes | 6 |
| 310 sq. ft. | 15 minutes | 4 |
| 620 sq. ft. | 30 minutes | 2 |
| 1250 sq. ft. | 1 hour | 1 |
So what does this table tells us? Taking into account that allergic sufferers require at least 4 ACH per hour, we can determine that the Turonic PH950 air purifier can cover an area of 310 square feet.
If a person doesn't have any breathing conditions, then the minimum ACH rating should be 2 at least. That gives us 620 square feet of space this air cleaner can cover.
Maintenance Costs
Replacement Filters: ~$60 every 6 months for a pack of 4 filter: a combination of HEPA and Antibacterial cotton filters and a combination of Activated Carbon and Cold catalyst filters (check availability).
Electricity Costs: ~$4,6 per month running 12 hours per day on maximum speed. Use our Energy Consumption Calculator to estimate electricity usage and costs of the Turonic PH950 air purifier based on your local electricity rates.
Total Yearly Costs: ~$105 per year.
Pros & Cons
The Good
8-stage air filtration system
2 in 1: Air purifier and humidifier
Packed with smart functions
Comes with a remote control
The Bad
Low CADR rating
Noise level
FAQs
How much ozone does Turonic PH950 release?
It releases only 0.02 PPMv of ozone which is considered safe by all modern standards. The air purifier is CARB certified.
How I know when to replace a filter?
The air purifier will start blinking red.
Can I run it without humidifier?
Yes, just do not fill in the tank with water and ignore the warning.
Wrapping Up
Is Turonic PH950 worth the cost? Depends on your needs.
NOT if:
YES if:
You are a fan of smart features and easy access to controls with a remote and app.
You have a room smaller than 600 sq. ft. which requires air cleaning.
You need an air purifier that can deal with various pollutants, including viruses and bacteria.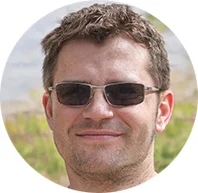 My name is Alex Evans and I own this website. I have been in air purifier industry for several years now and nowadays I write about air purifiers, their features, benefits and downsides. Cheers!